Q&A With Pastor Dan & His Dogs
Join Pastor Dan, Fia, and Pax to say hello and chat about God, dogs, and anything else on your mind!
We'll hang out in our Zoom room Sundays at 7:00 PM, drinking Diet Coke and chewing dog toys (you can guess who is doing what!). Bring your questions, thoughts, and opinions about God, dogs, and everything in between!
Click the button to join!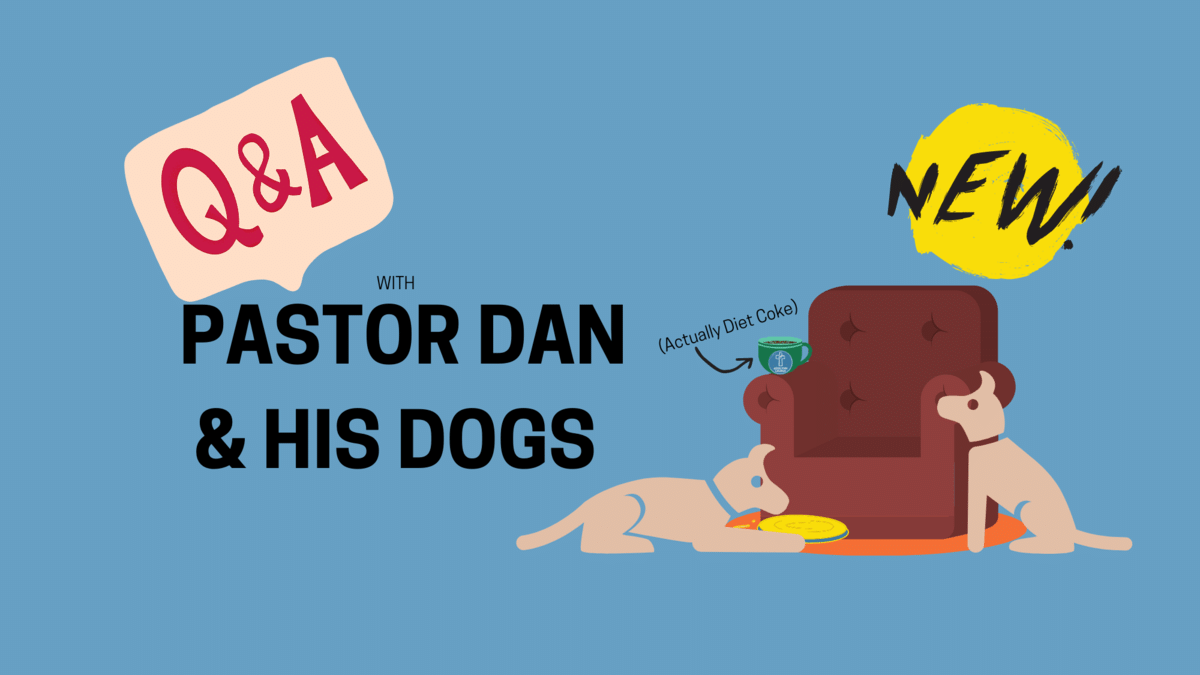 Zoom In!
Pop in to our Zoom meeting room Sundays at 7 PM to chat with Pastor Dan & his dogs!
Join the meeting