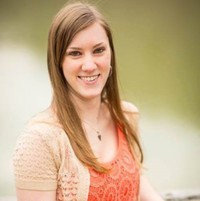 Administrative Assistant
Michelle McGregor
Michelle and her husband, Don, have been dedicated members of Addilynn since 2018.
Michelle was previously an admissions processor at King University that she has held for the past three years. That job required many of the same characteristics and skills needed to be successful as the administrative assistant here.
She is a 2015 Magna Cum Laude graduate of King University with a B.A. in Music and Minor in History. While a student at King, she was a Snider Honor's Fellow, served as a tutor in the speaking center, and worked as an assistant in the Office of Admissions.
Michelle shows a true passion for this position and has been looking for opportunities to use her talents to benefit God's work through our church. In her own words, she is looking forward to the challenges, new ideas, and striving for ways we can grow in Christ.